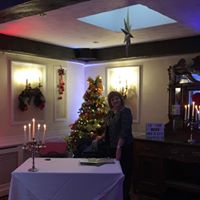 Christmas. It's the most wonderful time of the year, where families come together to celebrate; so why not make it extra special and celebrate a wedding! It's the perfect time. It's the holidays, the majority of people are off work and heading to spend time together, so it makes sense to celebrate your nuptials during this period. In fact, Christmas has a bit of a history when it comes to yuletide weddings.
During the 18th and early 19th centuries Christmas day weddings were very much a thing. It sounds awfully romantic to be swapping vows in a snowy candlelit church strewn in holly and ivy, but this notion is far removed from the reality. Christmas day weddings were often conducted out of necessity. The young, working class couples were only likely to receive Christmas and Boxing day off work as it would be the norm to work 6 days a week. Nowadays we can book annual leave off work for special days such as weddings, but back in the 18th or early 19th century, a missed day of work was a missed day of wages. Churches such as St Paul's Cathedral in London, also honoured a tradition of free or 'penny weddings' for the poor on Christmas day. Such a ceremony was likely to be extremely quick and hurried; you certainly got what you paid for!
As the 19th century progressed, Christmas day wedding ceremonies began to die out, until the turmoil of World War Two took hold in the 1940s, and a revival began. Again, the popularity was due to time constraints; Christmas was a period when those fighting the war came back home to their families, abet briefly.
Christmas day weddings are now almost unheard of. The heavy cost and the reduced availability of industry providers has made a wedding on the big day almost impossible. December is still an excellent time of year to marry. If you pick an unconventional day or season to get married, you could help your wedding budget, as venues and other services can often be much cheaper than in peak season. Getting married in the week may find you with guests that are unable to attend your big day. If you get married in the week between Christmas and New Year, your chances of all your friends and family being able to attend are more likely. If you have your heart set on a 2pm ceremony in the venue of your dreams, you are much more likely to get what you want in the winter, than in August in the peak of summer.
There are other reasons to give this time of year consideration. Imagine how amazing your wedding photos will look if you get snow on the big day? My parents married 40 years ago this month, on 2nd December and the sprinkling of snow on the ground gave the impression that they married in a winter wonderland! Apparently, snow on your wedding day is also supposed to denote fertility and prosperity! A lush and beautifully decorated Christmas tree standing proudly behind you and your significant other will also give your wedding pictures the wow factor.
With the nights drawing in, you can start your winter evening party sooner. Who cares if its dark? Have your ceremony at either 12 or 2pm, leaving plenty of time before the sun goes down for photographs. Embrace the early evenings and the dark, and make your venue atmospheric with candles, lanterns and fairy lights. You could even opt for a fireworks display as part of your evening party and serve your guests mulled wine whilst they watch the display.
If you are set on partying in style, there is no bigger day than New Years Eve to get married. Your family and friends should all be available, and with everyone around you to celebrate why not bring in the New Year as a married couple! You would certainly have no excuse for forgetting your wedding anniversary! Whatever you decide to do; when, where and how, we are sure you are going to have the best day ever!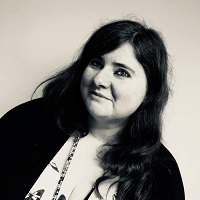 Nicola Mitchell, Clerical Officer