Well, we're on our way! Our wedding has a date, a home and a photographer – what a busy month it's been……
It's only two months since he popped the question and wedding planning is well under way, full steam ahead…the countdown has begun, and boy doesn't it go quickly!
My first job was to take my own advice and set up a wedding email address, my own little bit of online filing. Everything in one place, all those competitions to win honeymoon, cake, dress and everything else wedding can all have this email address. Then once the deed is done and we are hitched, we can delete it as we will never have the need for save the dates, wedding flip flops, or anything else that can be colour co-ordinated to within an inch of its life ever again! And it's working; it's where information gets sent to, where quotes can sit, all in their own little files – very impressed with myself!
And even me, excel novice, has plumped for a wedding spreadsheet – I've even managed to put simple formulas in to tell me how much we've got left to pay for different bits too – it all looks a bit scary at the moment, heck of a lot left to pay and not a lot paid out as yet, can't wait to see the list start to grow though – all very exciting! All that's on there at the moment, is venue, photographer, oh and registrar! (I'd have been in a spot of trouble if I'd have forgotten them wouldn't I!)
So, the theory works. You know, the one about a venue choosing you instead of you choosing the venue….although we did have two at one point; Both lovely intimate venues for a smaller party (aka Us!) and both fit the bill perfectly! we'd done the lists and got our numbers. We dithered between a venue for the day and a marquee for the night do, then to holding the day and night in the same place (which seemed like a much easier option). As our numbers grew instead of shrinking (a bit like my 'must go to the gym more to get into a frock' ongoing battle!) it became obvious that for us, inviting Aunt Flo and her entourage was a definite must have, and so she made our two venue dilemma a bit easier (I guess!). And that's when it happened, The Yellow Broom felt right, the space was right, the feeling was right, the date was right and my theory was proven – the venue does pick you. Can't wait now to start planning our day with Nathalie and her team, we know its going to be great!
Next phone call – the registrars! Very very surreal to be talking to the Your Ceremony team about me and us. We've opted for a mid week date, I'm a big believer that if someone wants to share your big day with you, then they'll take the day off if need be and as we're a smaller party there's less people to consider….and… it means there's more availability of everything wedding, including registrars and photographers! And he was next on the list! Having been to so many weddings and worked with so many fabulous photographers it came as a bit of a surprise to not know what actually happens and what kind of pics we wanted! The only thing I did know, was that I'd always had it drummed into me that you don't skimp on pictures – you can't recreate these memories if the pictures all turn out with heads chopped off!
Luckily my good friend Frank Henshall (who Ive known forever and a day – sorry Frank J) was there to help us with all his tips and advice, its nice to know that booking Frank means we don't have to think about any of the finer details until the nearer the day, and safe in the knowledge that our heads won't get chopped off the pics! – another tick on the list!
Right, wedding fairs next, we'll be off to the National Wedding Show at EventCity on the 10th and 11th March – he can't wait (honest haha).
Maybe see you there, and remember if you see me trying dresses on, there are more gym sessions to go yet, oh and tell the boss I was working really hard, promise!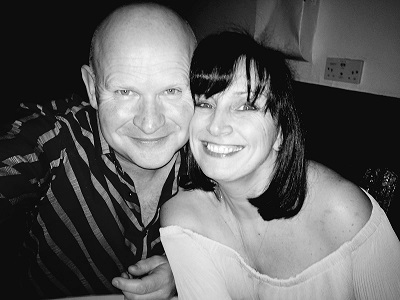 Love Julie x