Hmmm…..don't know if this title fits or not, I certainly do know a fair bit about weddings (both from wearing my 'old hat' as an events manager at a gorgeous stately home and now as Superintendent Registrar for Cheshire East).  I …sorry we… got engaged over Christmas, so I guess the title does fit and after all the weddings I've organised and officiated at, it's now time to start planning our own!!!
Soooooo excited! Wasn't expecting it at all, in fact I'd done such a good job at making everyone believe me when I said 'I wouldn't get married again'!  Phew, thankfully he didn't believe me and asked that all important question with no great grand gestures  – just us two, (Harry and Meghan style, although no roast chicken) on holiday overlooking the sea – THE most absolutely perfect setting, and yes…I cried.
I give talks at lots of wedding fairs about where to start in choosing your venue, now it's me …aghhhhh ………. so we've thought of dates (looking like spring next year – that means I've got a good year at the gym – slinky dress I'm thinking and hoping for!) and numbers and what we think we'd like to happen…it's just where!
We are so so lucky to have lots of fabulous venues in this area and I must have been to all of them in my official capacity, now I can't wait to start looking at them with my bridal eyes.  The  conversations about who to invite, where we draw the guest list line, what kind of celebration we want to have, have already started…he hasn't quite got the glazed look yet, although I do wonder if he knows what he's started!!  My experience tells me that our venue should be booked asap, and I'm forever telling couples that 'the right venue will find you and you'll know the one the minute you walk through the door'  I'm a big believer in this and now I guess is the time to test the theory.
So armed with numbers and what we think we want to happen (small and intimate in the day and a huuuuuge party in the evening is the theory at the moment) we set about making our list of venues that seemed to fit our wish list.  I never realised how hard it was going to be, trying to find one that ticks all the boxes and I can't wait to start going and having a proper look around.  Then once we've pinned down the venue and the date we can start on all the other good stuff too.   I think that's when the glazed look and 'anything you like darling, you just carry on' will come in, once he's been to a couple of wedding fairs (note I said a couple….not singular!) So if you happen to be at a wedding fair where the Registration Service is attending and I'm supposed to be working, don't let on that I'm actually round the corner trying dresses on hehe
Right time to have yet another look at the guest list and see if I really really need Aunt Flo to be a part of my Big Day, I'll let you know how we get on with the venue hunt and wish you all the very best with yours too!
Enjoy!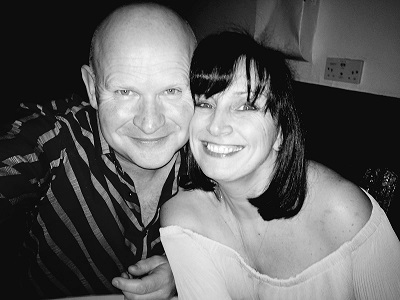 Julie
PS – any hints gratefully accepted!