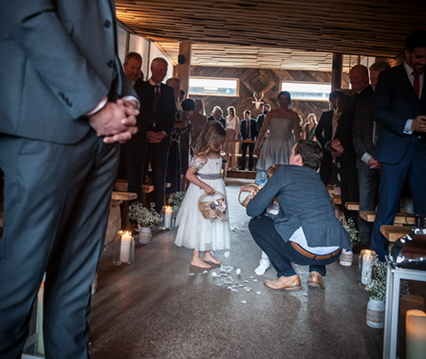 This month we are focusing on how to include children into your marriage ceremony.
Modern weddings are often about much more than the union of just yourself and your partner as many couples are already parents. Whether you have children together or whether they are from past relationships, including your children into your marriage ceremony is a wonderful way to acknowledge their importance on one of the happiest days of your lives.
It could be as simple as including their names, perhaps at the point you make your special promises to each other.
As always with children, they have a tendency to deviate slightly from the plan! They are always adorable, yet can be somewhat unpredictable! We think this just adds to the charm, but for younger ones especially it might be a good idea to nominate an adult they trust to help out, just in case! It can be an overwhelming time for them and we will also do whatever we can to help them and you feel comfortable to allow the ceremony to run as smoothly as possible.
The most obvious choice for younger girls and boys are the roles of flower girl and pageboy. Check with your venue on their policy for scattering flower petals and nothing will get your guests cooing more than a little one entering the room with a sign telling Daddy that Mummy is on her way!
How about a sand ceremony, which not only makes it fun for children but also provides a visual representation for them as they see the grains of sand blending as one, just as your family is!
Or you could incorporate a hand tying ritual, with each family member having their own ribbon or cord to be tied together as one. The possibilities are endless!
Talk to your children as your special day approaches, ask them how they would like to be involved, this might help you find an age-appropriate way to include them. You may be pleasantly surprised with their ideas!
Older children will relish the responsibility of being a ring bearer. A good idea here is to have an adult take charge of the rings until the ceremony is about to begin. They can then accompany the best man or woman to come and talk to the registrar before the ceremony and we can make sure they know their cue! If rings are going to be fastened to a special cushion, have a practice run to appease any nerves and make sure they are secured with a simple bow. Knots have been known to happen resulting in a mad dash for scissors!
There is nothing as sweet as a reading during your ceremony from a child. It's best to make sure that your child feels comfortable with the idea of speaking in front of a large audience, it's not for everyone! We advise that you keep the reading relatively short and have someone close by to help and prompt if necessary. We can help you decide at what point during the ceremony to include any readings.
Remember that under 16's are allowed to sign the register, they just need to understand what they're witnessing. Please ask us for any advice or guidance on this, we will be happy to help!
When your registrar introduces you to your guests at the end of the ceremony, why not have your children up there with you? They will love the applause and what a beautiful memory for them to treasure of how important they were on your big day!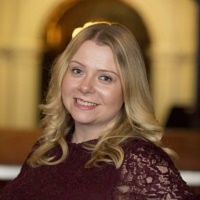 Becky Stone, Deputy Superintendent Registrars