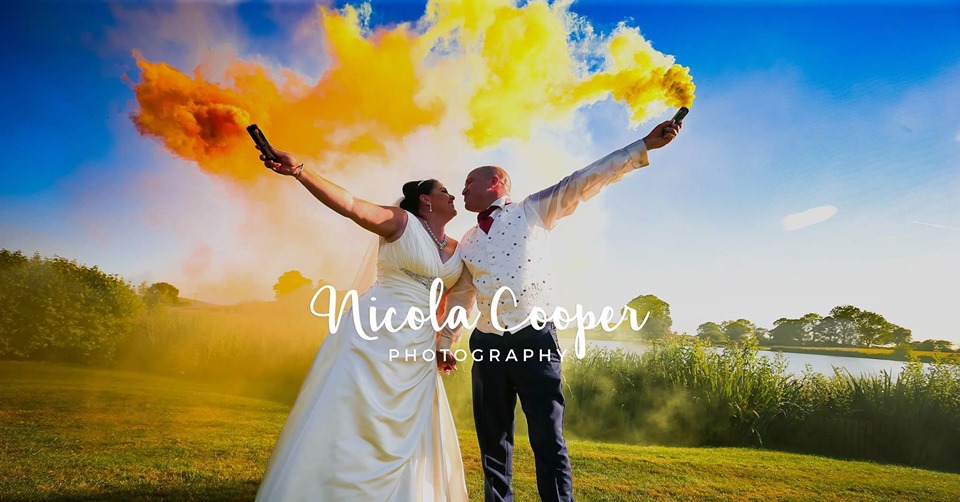 Planning your day – bit by bit….
Weddings…. Everything is about the photography…. Or is it…. Weddings….. they are the most exciting days of your life! It all starts with that question…. "Will you marry me?" and that's it, you can't think about anything else can you? Go on…admit it. So Whats first….. there are a million things to answer and this blog is going to help you to get them!
12-18 months before Budget…. Boring but necessary!
Choose your date… are you a summer wedding person, spring, autumn or winter? Let's face it we take our chances with the weather here, so don't base it on that! I got married in late September as autumn is my favourite time of year and we had the best weather!
Choose your venue – Doesn't matter if it's a church, the registry office, a barn, a massive castle or the smallest garden. So long as you can legally get married there, it is YOUR perfect place. Need some inspiration on venues? Have a look HERE at Your Ceremony approved ones.
Book your registrar… Contact your local registrars and make sure they are available for your day
Guest List… Theres no right or wrong to this, start with who you WANT there, not who you feel you should have there! Friends who have children, to invite or not to invite? If you're really not sure what to do, ask a couple of your close friends, would they rather have the kids there or have a day off! If you have a strong feeling either way, just go with that. Don't be afraid to be strict with your guest list.
Photographer… Me obvs!! Haha Actually my best tip, meet your photographer, have a conversation with them, look at their work, check out the reviews, know your budget & how far you're willing to stretch that if you need to. Do you want photographs all day? Or do you need a photographer for a few hours? Have a look at my wedding investment and short wedding packages and prices!
11 months before
Wedding Dress Shopping… Start looking, get your girls together and try some on, the style you've always dreamt about wearing is necessarily the one you will end up buying! Make a day of it… did someone say pink gin and lunch…..
Bridal Party… Who? What? Decisions? Choose your bridesmaids, best man (men.) Flower girls, page boys, ushers and general dogsbodies…..
Save the date… Send it out! Your invitations aren't going out for a while yet so make sure people know the date 10 months before Choose your
Florists… Decide on your flowers and discuss your arrangements with them. Can't decide? They will help you choose the perfect bouquets and centrepieces.
Plan your ceremony décor… – what colours will you go for?
9 months before
Choose your music…– this can be difficult but choose music for your ceremony, signing of the registrar, wedding breakfast and evening. Don't forget your music for getting ready with the girls too! Guys…. Your music is on in the bar…
8 months before
Order your dress… – Not chosen it yet, get out there and get looking! Seems a long time before, but if you need any alterations doing this is the time to do it. Order your hair accessories / jewellery
Plan and book your honeymoon – how exciting! Sand and sea with pure relaxation or an adventurous sight seeing holiday
6 months before
Wedding Invitations … Design and order them…. Get them ready to send out.
Wedding Hair & Make up… Choose your hair and make up stylists, book in with them and choose styles and colours before your big day, this will give you chance to know what you want and make a few tweaks if you want to.
5 months before
Book your entertainment … Organise your DJ, Sound system, Band, uplighting
Wedding Cake… Choose who will design and make your wedding cake, will you have fruit, sponge, chocolate, lemon…. The list in endless!
Plan you hen/stag do's… Fine ok – you've probably already done this! But if not then now is the time to organise what you're doing and where you're starting the party!
Wedding suits, bridesmaids dresses… Organise your suits, get the lads to go for measurements when you've chosen your colours and styles. Girls, it's time to organise another shopping day, more gin… more lunch.. oh and err concentrate on that shopping..
4 months before
Wedding Rings… This is the day when you both go shopping together and choose those beautiful rings that will seal your love.
Order of Service… Choose any readings you'd like, if it's a church service, choose your hymns, choose your readings.
3 months before
Final Dress Fittings… Make sure you get this booked in so that you can just slide into your perfect dress on the day Wear your shoes in… This is no joke! Wear them in, wear them around the house and make sure they are comfortable for you to wear all day
Buy gifts for bridal party… Ah this is a lovely time, nothing has to be expensive or extravagant, you know your friends get them something they will love and keep forever
Choose first dance song… Decisions decisions for this! Choose one you love or choose one that means something so special to you both
Buy your guestbook… You need those witty comments and advice that your friends and family can give you..
4 weeks before
Write your speeches – girls take a break… Boys you're up! Best man – no pressure but you need to be on point and funny… no jokes about exes… they never work trust me!
Double check your entertainment… In fact, double check everything!
Decide on your witnesses… This is for signing the register, you have to sign and also you need witnesses for both, so choose these now.
Chase up your guests… Make sure you have everyones replies back.
Finalise your seating plan… If this needs any tweaks now is the time to do it.
1 week before
Confirm your supplier details… Make sure you have everything in place
Collect your suits and dresses… Girls hide your dress! Make sure everyone has their suits, dresses, shoes, jewerally, hair is cut for the boys, ready to be styled for the girls. Get your nails and tans done.
This is a guide for you, each wedding completely different, yours will be unique to you and you will have the best day ever with your family and friends. I often get asked why I shoot weddings and that's the reason, because they are the best day ever and I am lucky enough to be asked to attend and capture those memories for you to keep. For me, I have the best job ever!
Final note to the boys – what she says she is going to spend, isn't the same as what she will actually spend…. You have been warned! Thank you for reading and enjoy your magical day!