February is upon us already and as tradition dictates, brings Valentine's Day with it, and the promise of potential marriage proposals! Hailing back to the 5th century, Valentine's Day got its association with love and all things romance with the idea of 'courtly love' 9 centuries later with the work of Geoffrey Chaucer. Today Valentines is viewed as one of the most popular times in the year to pop the big question to your significant other. Whether you whisk your loved one off on a romantic break or go down on one knee in the comfort of your own space over a roast dinner like Prince Harry did in November last year, the vital component of your proposal is that all important 'yes' from your partner.
So what should you do before you propose? A marriage proposal will change your life forever. Is your partner the one you want to get old and grey with? Do you find it impossible to imagine your future without them? If you answered yes to both of those questions, I think it's safe to assume that you have found the one, and you can start to plan your proposal.
Dependant on budget, the possibilities for how you are going to propose are endless. The question is, are you going to be traditional or not? The sight of a man or a woman going down on their bended knee is synonymous with the marriage proposal, and it is almost the expected manner in which to ask 'will you marry me?' Again, this tradition dates back to the idea of courtly love and chivalry, and was seen as a sign of respect and humility.
The next question to consider, is where and how? It's almost a bit of a cliché to take your loved one to a romantic meal, secrete the ring in their dessert and hope that they don't choke on the diamond ring hiding away in the chocolate ganache! There's nothing less romantic than a proposal that ends up in A&E!
If your partner is the shy type and does not enjoy being the centre of attention, the Prince Harry proposal over a private lunch may be just the thing for you. My husband proposed just like this and it was perfect for me, and it's a memory that I will cherish. On the other hand, a big gesture, such as a city break may be appreciated more. My friend and his wife love motorsports. He surprised her with a trip to the Abu Dhabi Grand Prix and went down on one knee during the race!  He could barely hear her response due to the roar of the race cars, but the answer was a resounding yes, and they have beautiful memories to look back on. Obviously this type of proposal comes with a hefty price tag.
The best plan of action is to ask yourself what your significant other would like. If they are the shy and retiring type, do not go with the big public show of affection, keep it intimate and romantic. If you think they would like a grand gesture, what would they love? Have they got a bucket list, and could you incorporate something on their list into your proposal? Have they always wanted to take a trip in a hot air balloon? You could pop the question as you glide over a scenic landscape. Maybe they've always wanted to see the Northern Lights, and I personally can't think of a more romantic way to tell someone that you want to spend the rest of your life with them.  Whatever you decide we've got everything crossed for you! Once you have that all important yes, pick your venue and, give our Ceremonies team a call. We can find the right date for you, talk you through the boring legal stuff as well as advise you on our specialist subject; all things weddings!
We'll speak soon!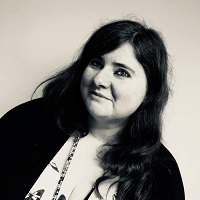 Nicola Mitchell, Administrative Officer