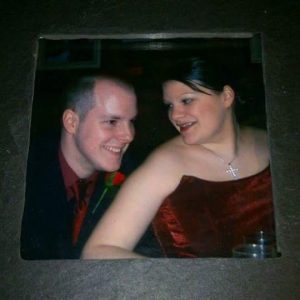 Back in March 2004, (the 20th to be exact, of course I remember, don't all men?) myself and Mrs Shaw, were married at Alvaston Hall, near Nantwich, courtesy of the team at Crewe Register office, as it was then. I believe they are now referred to as Cheshire East or the 'Your Ceremony' team, or even the 'Award Winning East Cheshire Registration team'. Like all weddings I'm sure, we hit a few hitches (excuse the pun) on the way to our big day, but we were fully supported by the register office team and the wedding planners at Alvaston Hall. There was nothing major, just the usual disgruntled relatives who weren't getting invited to the day do, balancing finance and difficult bridesmaids, but things turned out okay and we got there in the end, despite the doubters.
The day itself was rather lovely too. The food was delicious, the bride was even more-so. The speech (only I actually did one) was damn hilarious and just the one person got drunk beyond recognition. I won't say who it was, but everyone knows how the mother-of-the-bride usually has a special relationship with wine at weddings! The highlight of the day was probably our deeply romantic and celebratory service (just pipping the profiteroles to the post) which was expertly delivered by Registrar Julie Spencer, whom I believe still over sees many of Cheshire's most romantic moments and rumour has it, still remembers our wedding due to how handsome the groom was (or as it was the only one she ever did at Alvaston Hall, can't remember which one).
Fourteen years later, we are still a (reasonably) happily married couple. Things have changed immensely since then and we've had some wonderful times and some really difficult ones, which I guess is probably the case for most couples, but despite some of the close calls we've had, we continue on together. Fourteen years and counting ain't too bad at all in today's marital climate. Mrs Shaw is still pretty hot, despite her advancing years and is maturing quite well, and me, well despite my advancing waste-line, I'm still as handsome as ever, just ask Julie.
Back in 2004, we had just made the move from Crewe, Cheshire to Huddersfield in West Yorkshire, I had 3 step kids and a 5-month-old baby and worked as a paediatric staff nurse on an acute children's ward at the Huddersfield Royal Infirmary. But now the step kids have all but fled the nest and me and missus Shaw have three sons, aged fifteen, twelve and nearly four (yes, it is a bit of a gap and yes, we were mental to be starting again). Mrs Shaw is now a fully qualified and self-employed masseuse and complimentary therapist (ha, who said there's no advantage to marriage) and I am a part time paediatric outpatients nurse (no more weekends, no more nights) and a part time self-published novelist, blogger, freelance writer and self-titled word artist.
We've faced troublesome kids, relatives and serious illness, but still move forward as one, shaping our relationship and personalities from the lesson's we've learnt via life. Although much has changed, some things remain the same (other than someone's continued over enthusiasm for wine), and we still sleep closely together almost every night (or as close as our mutual snoring will allow) and wake up every morning together. We still love and respect each other and like nothing better than settling down on the sofa to watch a movie or binge on a boxset and/or take away. And most of all, we still love to celebrate our wedding as spectacularly as possible each year. Every year we add to our already proud total, reminds us of all the times we never gave up, and most of all about that wonderful, sunny/ slightly overcast at times, Saturday back in Cheshire, fourteen years ago.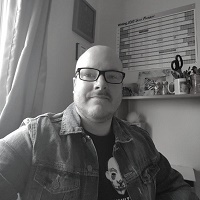 Steve Shaw, Author