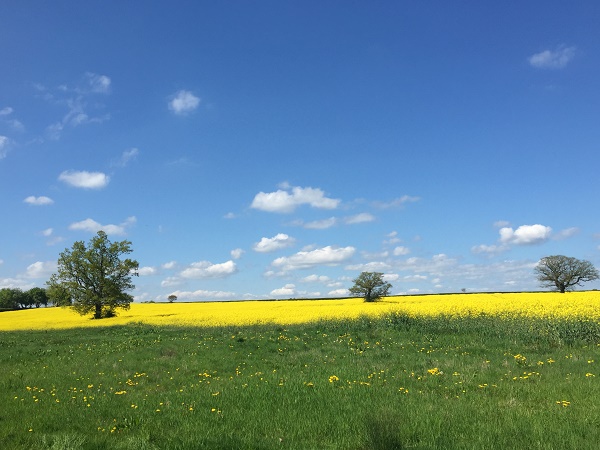 As we are now well and truly into the summer, this month we are looking at outdoor ceremonies. While outdoor weddings are a fun and easy going way to celebrate your nuptials, there's an awful lot of pointers to take into consideration. An outdoor ceremony will take away some of the assured comforts that you would be guaranteed from a wedding inside. This is why is it vital that you plan your outdoor ceremony with a fine tooth comb. This is your one chance to say 'I do', you want it to be as idyllic as you've always imagined it to be.
The most integral part to planning a ceremony outside is that it does not affect the legalities. You do not want to pay a fortune for your big day, go through a beautiful ceremony to then discover that it wasn't legal and you aren't actually married. As it stands, a room is licensed for civil ceremonies indoors. Outside, your ceremony is only legal if it takes place underneath a 'permanent structure'. Structures such as the Clock Tower at the wonderful Sandhole Oak Barn is one of our most popular outside venues and it is perfectly legal to marry there. Many venues have summer houses or similar structures that are licensed for civil ceremonies. To make your ceremony legal and binding, both parties marrying, your two witnesses and the two Registrars are required to be inside / underneath the structure during the ceremony. Don't marry if you marry in a garden without a structure. You can still have the ceremony outdoors, but will legally be required to go to your venue's licensed room with you witnesses after the ceremony, just to say a few legal words again and sign the register.
Now that I have covered the legal, boring bits, there are some finer details to cover. The ceremony is the most important part of your day, it is the reason you have gathered everyone together. You do not want it spoiling by tiny wedding crashers! I am of course referring to bugs. Our team at Your Ceremony have presided over a lot of weddings, and some of us have been bitten because we have gone to an outdoors wedding without insect repellent. This is something I recommend for any 'wedding survival kit'. Not only can it be uncomfortable, but if you are allergic to critters then you really don't want to risk it!
Think of your guests as well. We all know that it's a bride's prerogative to be late to her wedding. No one minds you being 10 minutes late, but if we get as glorious as a summer as we are having now, please think about those Groomsmen sitting in the baking heat, with their shirts and ties done up tights, baking in their suits. You might want to add little fan favours to the guests chairs to cool them down during the ceremony.
You may also want to think about the acoustics outside. Will your guests be able to hear you say your specially thought out promise and legally binding words to one another? If you have planned live music, will everyone gathered be able to enjoy it? Maybe think about asking your venue if you can test the acoustics before you decide on holding the ceremony outside.
By far the best tip I have for planning your ceremony outside; ask your venue or wedding dresser to place a carpet walk way down the aisle. If our great British weather reverts to its old ways, you could potentially be walking up the aisle to your partner on wet grass. Stilettos and boggy grounds do not go well together, and a carpet will prevent the bride or bridesmaid from any shoe disasters.
Finally, if it is hot, make sure the venue has those refreshments ready for the end of the ceremony before snapping those all important photos – I'm sure everyone will be ready for a drink!
If you do decide outside is the way for you, we will keep everything crossed for you and hope that those dark clouds stay at bay!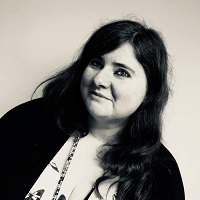 Nicola Mitchell, Clerical Officer