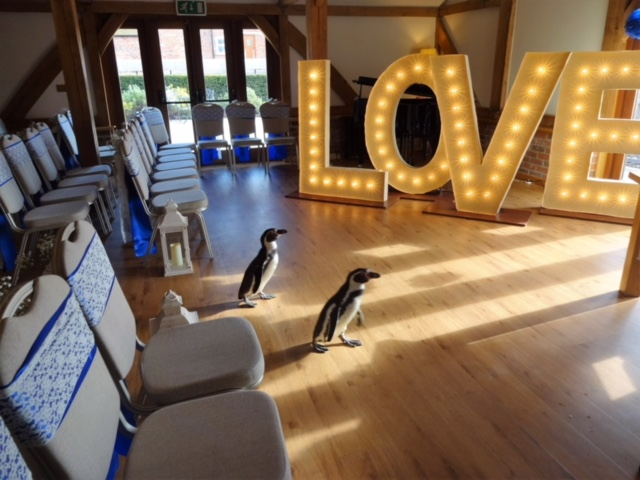 Writing that all important wedding guest list can be one of the most stressful parts of wedding planning. Couples naturally want to have all their family and friends around them for one of the most significant moments in their life. But what happens if some of your favourite friends and family have four legs and are furry? I am of course referring to pets. We are a nation of pet lovers, we love our pets, they are part of our families and for some people, they are like children.
So what happens if you decide that you can't bear to miss your furry friend out of your big day? The very first thing you should check is that your wedding venue will allow you to bring Fido along to the nuptials. Since starting this job, I have witnesses more and more people including their dogs in their weddings, and many of our fantastic venues are quite happy to open their doors to their couple's beloved fur babies.
If your wedding venue agrees to your pets attendance at your ceremony, the next challenge to face are the logistics. I defy anyone to not enjoy the site of a dog frolicking down the aisle with wedding rings attached to their neck, excitedly greeting their owners for a fuss. But what happens after the ceremony, after the cute photo opportunities have been taken? Whose job is it to look after Rover whilst you sit down to your wedding breakfast, have your first dance, and then party the night away? If you want your doggies at your wedding but think it may be too much hard work, why not ask someone to be a dog sitter, either a guest or professionally. If you have a family member who loves your pooch almost as much as you do, they may be the perfect person to be tasked with this. If you would prefer to let your guests enjoy your day, it might be worth hiring a pet sitter to care for your dog once your photographs have been taken.
Pets can be unpredictable in a new place. They also need to be fed, and watered regularly; not to mention the mess that they could make at a moments notice. If you are having an outdoors ceremony, your dog soiling may not be a huge disaster, but would make for an uncomfortable ceremony indoors! If you talk to your venue, they may be able to accommodate a dry run for you to introduce your pet to the wedding setting in preparation and hopefully stop any rambunctious behaviour!
Whereas I have had the pleasure to witness a whole manner of pets at ceremonies, such as horses, dogs and even penguins; the practicality of some pets are probably out of the question. I have yet to observe a cat at a wedding. Cats do their own thing (mine are certainly no exception!) and it might just be worth posing for those special wedding photos with puss cat at home.
If you and your other half are animal lovers and do not have any pets, it is still possible to include an animal element into your nuptials. Owl ring bearers are popular novelties at a ceremony, as are dove releases to symbolise the couples love and unity. One of my colleagues attended a ceremony with a similar release using butterflies, and was by all accounts very beautiful.
If you happen to be a keen horse rider or keep horses, you could incorporate your horse into your big day by riding to the ceremony. This would certainly be a unique entrance to your ceremony if your wedding attire allowed for it. Again, planning the logistics of who would then care for your horse whilst you get married would need to be considered.
However, the pet that appears to hold the crown for being the most popular at a ceremony is the dog. Dogs are statistically the most popular animal to keep as a pet, so this is really no surprise. Whether your dog bears the rings or even serves as a best man or bridesmaid, they are sure to help create some cute photographs that hold lasting memories. And who doesn't love a dog in a bow tie?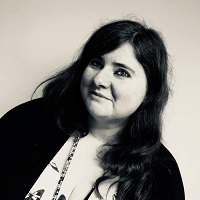 Nicola Mitchell, Clerical Officer