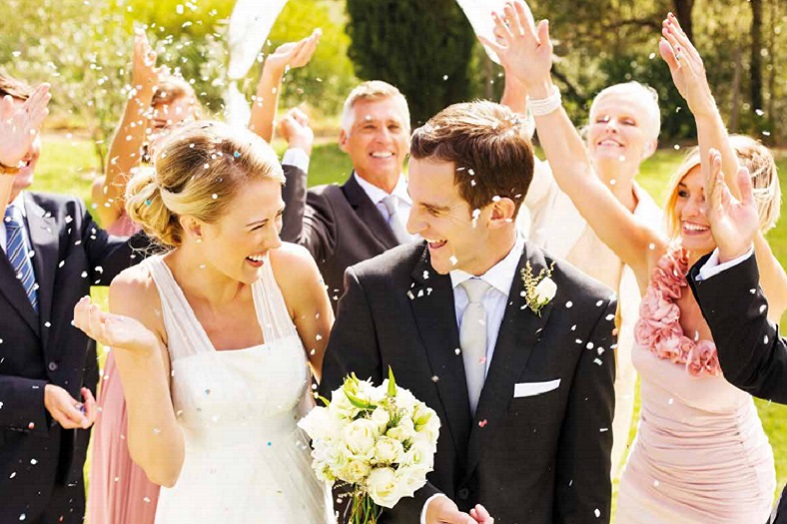 In a time where many of our lovely couples have already made their home together before they come to us to be married, the days of people buying you a wedding gift of "a little something to help you furnish the place" is becoming less relevant.
Most people do like toast, tea and coffee, but most people don't need 5 toasters and 5 kettles to make them with. Leaving guests to their own devices and not giving them any guide as to what you would like runs the risk of this scenario, and you really hoping that they have kept the gift receipt so that you can go for an exchange.
So - how do you avoid the embarrassment of your guests feeling that they have to spend a lot of money on an expensive gift for you both, whilst also making sure that the money that your guests do spend gets them something that they can take pleasure in buying for you because they know that it will make you happy, and be something that you really want and appreciate.
Not everyone likes the idea of handing their guests a wedding gift list based in a Department Store as this can feel impersonal, and may put some of your guests in a situation where they have to spend more money on a gift than they would really want to. I thought that it may help to suggest a few things which you may find inspiring and meaningful that you could suggest as potential wedding gifts to your friends and family.
Experiences rather than material gifts could be a good idea – a trip in a hot air balloon, afternoon tea for two at lovely hotel or restaurant or a pampering day of relaxation for you both could be just the ticket after the stress of organising that wedding! If you enjoy films or the theatre then a voucher for theatre tickets, or an annual cinema pass would mean that lots of potential date nights could be in store.
Wine and chocolate are two things that many people enjoy, membership of an online club where you get to sample these each month would be a great gift, or a voucher to go to a restaurant to sample a tasting menu would be a fabulous suggestion for any "foodies" out there.
Honeymoons can be a very expensive and luxurious affair, or something a bit less expensive and closer to home may be your thing. I am not suggesting that you would ever ask anyone to pay for your whole honeymoon, but how about asking everyone to contribute something financially to that special trip away. To avoid embarrassment you could ask everyone to give a reasonably small, equal amount. If many people did this, you would soon have enough to have a great break away.
If you really don't want or need anything for yourselves, it may be that a you could ask your guests to make a donation to a good cause or charity of your choice on your behalf, meaning that many other people could benefit from your special day.
At the end of the day, the greatest gift that anyone can have is to give and receive love. Saying your wedding vows to your life partner in the presence of your friends and family is one of most important and special things that you will ever do. By agreeing to accept your invitation to come along to your wedding and to share the day with you both, your guests are already giving you the gift of helping you to make a memory which hopefully you will always be able to look back upon with happiness – anything else is just gravy!