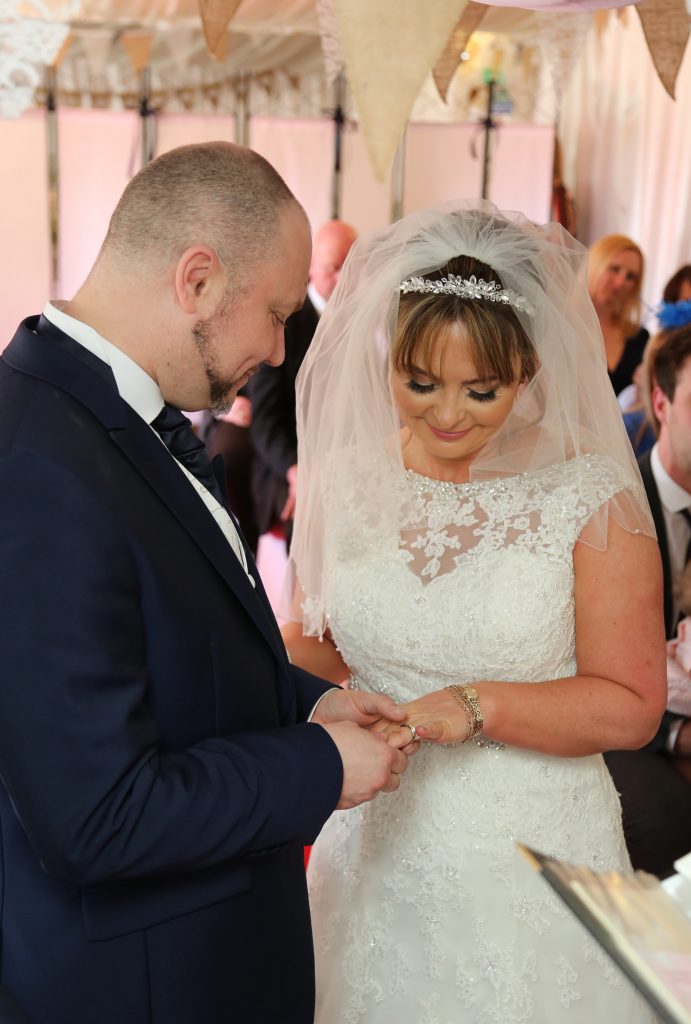 So, this sunny Friday did indeed bring some good news from the UK Government. Wedding and Civil Partnership Celebrations and Receptions up to a maximum of 30 people can now go ahead in COVID safe venues. We know that for some this will be fantastic news, and for others it might not be quite what was being hoped for. It is however a step in the right direction. Our advice now would be to speak with your venue about what this could now mean for your Big Day. If you want to have a read of the guidance, here you go https://www.gov.uk/government/publications/covid-19-guidance-for-small-marriages-and-civil-partnerships/covid-19-guidance-for-small-marriages-and-civil-partnerships
What hasn't changed is the requirement for face coverings during a ceremony. There has been no change to the legal requirement that as of 8th August 2020 it is mandatory for everyone attending a ceremony to wear a face covering. The only exceptions to this are the couple, the registrars and any guest who is exempt from wearing one. Here is the guidance for small ceremonies too
https://www.gov.uk/government/publications/covid-19-guidance-for-small-marriages-and-civil-partnerships you will also be able to access the link for face coverings from this guidance.
Don't ask us why a face covering is mandatory for the ceremony, but doesn't appear to be for a reception/ celebration. We really don't know – we wish we did! We loved 2 metre distancing with no mitigation – we could see everyone's smiles 😊
For those who are still looking at having their ceremony now, we know there's lots of frustration, but we have to remember why the guidance is there - because of a pandemic. So boundaries are there for a reason, and we need to respect that. The message we have been given so far is clear, show we can be responsible with these guidelines and it will get better. If we bend and break the rules, we have the potential to become super spreaders and weddings could be shut down again. Its up to all of us to act responsibly for the sake of our health, our loved ones, our fabulous wedding suppliers, and for the sake of the wedding community as a whole - we need to get back to normal in order to recover, we just need to recover sensibly – no matter how rubbish it feels at the moment.
Remember too that if you're looking do your legal bit now and have your celebration next year, speak to our team about our Celebration Ceremony. Lovely and gorgeous with all the traditional bits – just not legal!
Also if you want to speak with our team about potential new dates etc please contact us on ceremonysupport@cheshireeast.gov.uk with your names, venue and ceremony date in the subject line and we can check our availability too.
Remember we have taken a step forward, it might be a small one in some respects, but it most definitely is in the right direction.
With love for the weekend
Your Ceremony x