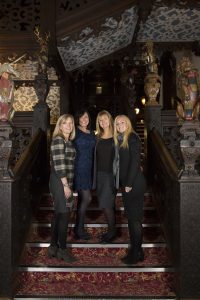 Good evening lovely people
We have news that simply couldn't wait for tomorrow, and needed to tell you as soon we could.
We have erred on the side of caution whilst clarification on the latest government announcement was sought, and are pleased to be able to tell you that we have now received clarification from the Registrar Generals office that gives our couples, our venues, suppliers and us some much needed good news.
and this is it…..
From 28 September in England all weddings, civil partnership ceremonies and any associated receptions will be restricted to 15 people. It has been clarified that this maximum number includes all those attending, including the couple, witnesses and guests. However anyone working, for example officiants, photographers, security, staff employed by the venue, third-party suppliers or catering staff are not included.
It has been a dreadful day with lots of uncertainty for everyone and finally tonight its good to have clarity. Whoever would have thought we would be in a place where 15 people plus 'workers' would be seen as fantastic news for ceremonies due to take place, but here we are.
If you have a query for our team please email them at ceremonysupport@cheshireeast.gov.uk and we will get back to you as soon as we can. Please add your names, venue and date of ceremony to the subject line to help us find your booking with us fast!
As I'm sure you can imagine the Your Ceremony Team is really busy after yesterdays announcement, but we promise to respond as quickly as we can.
Sleep well and thankyou for your patience today
Love
Your Ceremony x