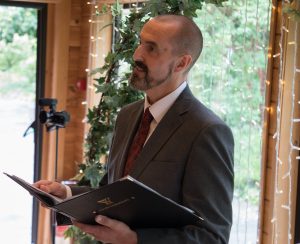 You may have seen or heard todays briefing by the Prime Minister. Part of this briefing was about when schools will be able to re-open. The earliest will be Monday 8th March. If you are home schooling, we feel your pain. Its hard work isn't it! Parenting is always about juggling, but now it's a whole different level!
During this latest lockdown, the government has always said that the re-opening of schools will be first restriction to be lifted, and so we must assume from this, that we are still in lockdown with no further easing of other restrictions until at least 8th March.
This of course then has potential implications for some of our lovely couples still agonising about whether to hold out for more news or not before deciding what to do, our fabulous venues who have had such a tough time already, and of course our fab team, who are missing being out there and doing what we love best – being a part of your Big Day!
We, like you have no idea what the future holds, and when and what restrictions will start to be lifted, we just hope, like you, that its sooner rather than later!
If you're looking at holding on for late March and into April, and if you still need to give Notice of Marriage/Civil Partnership – remember this needs to be done at least 29 days (a month to be safe) before your ceremony date. We know its just another thing that needs to be done, but without doing this you're not tying the knot, regardless of whatever government restrictions are or aren't in place. Don't leave it too late to contact your local registration service to get this booked in. we are Registrars of Births and Deaths too, and unfortunately, we are all quite busy at the moment in another part of our role and some districts might be prioritising appointments.
To our couples who have a booking with us between 15th February to 8th March – Andrew and the team will be in touch in the next couple of days.
To our couples with ceremony dates with us after the 8th March, if you need us, we're here. The phones are always busy after any kind of announcement and so we expect them to be busy over the next few days too. It might be easier to email the team at ceremonysupport@cheshireeast.gov.uk and we'll get back to you asap.
We really are so so sorry that we are all still in the middle of this, we just hope with fingers crossed that with more people we know and love now being offered vaccines that there is light at the end of this incredibly long tunnel.
Stay safe
With love
Your Ceremony x