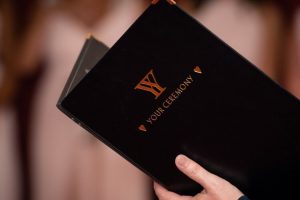 So, here we go again! Unfortunately, as we now all know, this is what trying to get married in the middle of a global pandemic means!
You may have heard what the Health Secretary has just announced to parliament and are possibly now thinking what this really means for your wedding in Cheshire East.
As Cheshire East has now been moved to 'Tier 4 – Stay at Home' status, we're sorry to say that this does have an implication ceremonies taking place in our area.
Taken straight from the UK government website, 'In Tier 4 areas, weddings and civil partnership ceremonies must only take place with up to 6 people and must only take place in COVID-19 secure venues. Anyone working is not included. These should only take place in exceptional circumstances, for example urgent marriages where one of those getting married is seriously ill and not expected to recover, or due to undergo debilitating treatment or life-changing surgery'.
Likewise if you and/or your guests live in a Tier 4 area, this means that you cannot leave or be outside of the place where you are living unless you have a reasonable excuse. Weddings are a reasonable excuse, however your Tier 4 restrictions travel with you and means that the exceptional circumstance only to allow a ceremony to take place apply too.
Andrew and our team are busy contacting all our couples who have ceremonies booked with us for the next two weeks. We know you will agree, that's it's so important that we speak with these couples as a priority.
In a nutshell, for anyone in Tier 4, it means that unfortunately ceremonies can sadly not take place within the time frame of these latest restrictions.
We know its rubbish, and we, like you, don't make the rules, we just all need to follow them to try and get back to some sort of normality as soon as we can.
When we first wrote way back in March, 'as long as your venue is open, and government restrictions allow, we will be there to help you tie the knot' we never thought we would still be saying it now, but it still stands true today. We want to be a part of your Big Day so very very much.
As always, our team is here to help in any way we can, if your ceremony it booked from the middle of January onwards and you need to contact us please send us a quick email to ceremonysupport@cheshireeast.gov.uk and we'll be back to you asap.
We promise as soon as we all can safely be together, we, like you, will be stood at the top of the aisle grinning from ear to ear just like the Cheshire Cat!
With love and so many good wishes for a much better 2021
Your Ceremony x