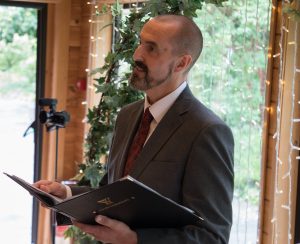 Hello
It seems such a long time since we've had anything new to tell you about on here, and in some respects we're really really pleased to say there is nothing new to tell you today either!
We've been waiting since news leaked yesterday that the UK government were about to change the law on socialising and reducing the numbers to 6. We (probably like you) had read all over social media and the news that weddings were going to be in the 'exemption' category and not limited to this new 'Rule of 6'.
Having watched the PMs briefing this afternoon, we know it has been confirmed that weddings and civil partnerships are exempt and can still take place for up to 30 people (including the couple and registrars/clergy and other suppliers) – hoorah! We know the numbers allowed to be present aren't going up as we would all like them to be, but at least they weren't taken down to 6.
The other bits that haven't changed are
The maximum numbers permitted, are only permitted in a COVID safe venue. This applies to both the ceremony venue and reception venue. COVID safe venues means venues that are able to comply with the government laws and guidelines regarding ceremonies and receptions/receptions. The governments 'Rule of 6' also means that a reception in a private /garden etc as of Monday 14th September for more than 6 people would be illegal. There are lots and lots of venues across Cheshire East that may be able to help with a reception/celebration for 30, there are over 80 for starters here on our website www.yourceremony.org.uk
Face coverings for ceremonies are mandatory – it isn't our rule, the UK government decided this way back in August. The only exemptions to this are the couple, the registrars and anyone who has an exemption. Please please don't ask us to believe that everyone in the party is exempt – we've all been told that face coverings are for everyones protection and so we really must comply with this (no matter how much any of us dislike it – including us!)
Remember too, if you need our team, if you are looking at dates with your venue and want to check our availability too then please drop us an email on ceremonysupport@cheshireeast.gov.uk stating your name, venue and date of ceremony in the subject line, or give us a call on 01270 375140 (although we suspect the phones lines will be quite busy – they always are after a PM briefing).
We are here to help you as much as we possibly can
Love
Your Ceremony x