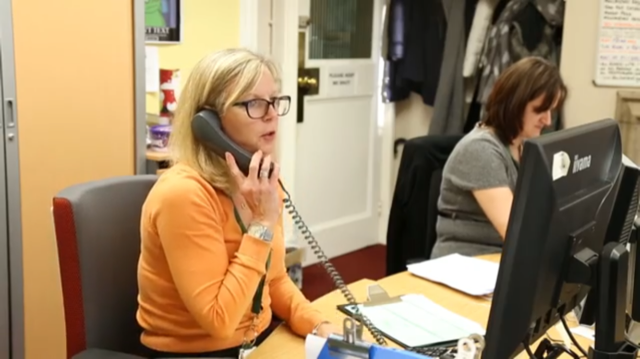 Notice of Marriage and Civil Partnership
Hello all our lovely couples, it's time to talk about legal stuff! We're getting lots of enquiries about giving notice – which is good, because we've obviously gone on about it enough that you all know it has to be done in order for you to legally marry or form a civil partnership. You may recall from our previous updates that the facility to give notice of marriage/civil partnership has been suspended during the pandemic. We realise that this doesn't help some of you and we are sorry that you are unable to complete this important step towards your marriage or civil partnership.
Unfortunately there is still no information from the UK Government and the Registrar General as to when we can resume taking notices from couples or what the position is if you have already given notice and because you've moved your date, your certificates for marriage or civil partnership schedule (the end product of giving notice) will have expired for your new date (they are valid for one year). This isn't purely an operational thing, it's the law I'm afraid. The law at the moment says certificates for marriage and schedules for civil partnerships are only valid for one year and that the statutory fee of £35.00 per person must be paid to give notice.
We hope for clarification when the next phased briefing is due on the 1st June. Dependent upon what that instruction is, this could have implications for your Big Day.
Lets talk about notices…….
After you have given notice, there is a waiting period of 28 days before you can marry or form a civil partnership. If your booking is quite soon, you will need to factor in these 28 days (our team can tell you more). E.g. to marry or form a civil partnership on 1st September you will need to have given notice by 3rd August At present it is not known if the UK government and Registrar General will be able to introduce new legislation to allow a shorter waiting period (we suspect it's doubtful, but we haven't heard anything else). Unfortunately this means if there isn't sufficient time for the statutory time period of 28 days from the date you give notice to the date of your marriage/civil partnership to elapse, your ceremony cannot take place.
Once we know when we can resume notice appointments we will prioritise couples who need to give notice as quickly as possible. We will contact each month in turn once we have received clarification, this means you don't need to contact us – one less job! So if your Big Day is in April next year, don't worry about giving notice yet. Even if you live outside of Cheshire East, every registration service throughout England and Wales is in the same position, and we suspect they too will be prioritising in date order.
We know this is a stressful time and as always our team is here to help. If you need to check availability for new dates please contact our team at ceremonysupport@cheshireeast.gov.uk
We hope you have a lovely bank holiday weekend (I'm going to spend mine at 'Ourgate' at the back of the house!)
With love
Your Ceremony xx