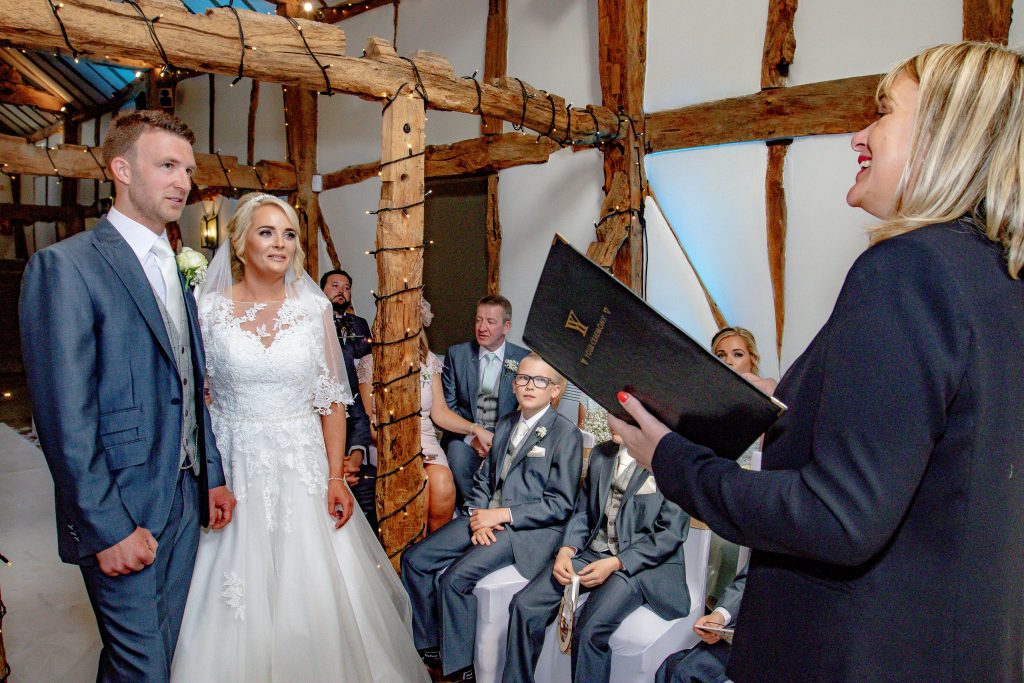 Well, where did those 25 years go?
I was here in the beginning (and for a few years before that!), when the MP for Chester Gyles Brandreth brought a private members bill before Parliament asking that couples be able to get married somewhere other than a Church or Register Office. Some of the comments made at the time included: "There won't be any call for it", "It's just some new faddy idea that will never take off, or last" and "Don't couples already have enough choice?" But here we are 25 years on and this 'new fad' continues to grow in popularity and has allowed thousands of couples the choice they were so obviously craving!
Let me begin by telling you how it was 'in the old days':
A couple who were in love and wanted to start planning their 'big day' had only 2 choices of where they could get married:
1. In a church where they were parishioners / regular worshipers, and the only input they had for that ceremony was what hymns and bible readings they wanted, or, if they were willing to pay extra for the choir or organist.
2. In their local Register Office. The couple were not allowed any input into this ceremony, which was very short, consisting of only 2 legal declarations and the exchange of ring(s), and only took about 15 minutes from walking in the door to walking out again - that included taking a photo, and that was if you were lucky enough not to have a queue of other couples waiting behind you. It could sometimes feel like a production line!
You see, in those days you had to get married in the Registration District or Parish in which you resided, unless you regularly worshipped in a church in another district, or you lived in different districts, in which case you had a choice of either of them.
And then we moved on:
Gyles Brandreth's Private Members Bill, which became the 1994 Marriage Act, and came into effect in April 1995, would allow couples more choice of venues, such as hotels, stately homes, castles, barns etc. These venues have to be permanent structures and licensed by the Local Authority. Also, as Registrars we realised that many couples want a bit more input into their ceremony, so we had to come up with other ideas and choices that they could have. This involved allowing non-religious readings and music, so that their ceremony would feel more personal to them. At first we only had a small selection of readings and poetry that they could choose from, but now we encourage all our couples to come up with their own choices - as long as they are not religious. (The law still states that there can be no religious content in a civil marriage or civil partnership, as these must be secular in nature.) We now also offer other additions to ceremonies, which we are reviewing all the time.
I have always loved working in the Registration Service, but the last 25 years have been so exciting, going out to different venues (of which we have a vast number and variety in Cheshire East), and meeting hundreds of couples who have chosen to get married in our district - even if they don't live here. I would say I am looking forward to the next 25 years, but I don't think any couple want a geriatric Registrar leaning on their Zimmer frame conducting their wedding! So, I guess I will just be the first to wish Your Ceremony at Cheshire East Registration Service, and all it's lovely staff and couples, all the very best for their golden anniversary in 25 years' time.
Jackie xxx