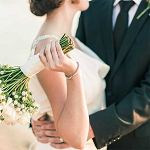 You can't turn on the news these days without there being a headline about recycling, the war on plastic and other ways in which we are killing our planet; it's become a hotly debated topic and rightly so. You are probably wondering what this has got to do with planning a wedding. Weddings don't tend to be environmentally friendly on the whole. Single use items are often made from unrecyclable objects, food waste and even the travel involved all contribute to a wedding day that isn't particularly green or eco. Following Princess Eugenie's eco wedding day last autumn, where she banned all use of plastics for her wedding, the trend for eco weddings has grown.
So what does all this entail and is it easy to do? You might want to commit to having a more eco-friendly wedding but may not want to make an industry out of it. There is enough involved in planning you big day without adding extra problems! If you want to be more environmentally conscious you don't have to go that extra mile; simply make a few more informed choices when it comes to the finer details of your wedding.
The first thing to consider is transport. The carbon footprint of yourselves and all of your guests travelling to your venue has the potential to be huge, especially if you've always dreamt of saying I do abroad in a sunnier climate. Staying in the UK and maybe hiring a big wedding bus that could travel lots or all of your guests at once could be a way to get round this. I have seen a trend for guest arriving in a red double decker bus to the wedding venue several times over the past few years, and it would make some interesting wedding photos! Controversial as this may be, reducing your guest list would also contribute to a greener day. Do you really need to invite great aunty Flo or your second cousin twice removed? This would also help your budget and give your day a more intimate feel.
A great way to be greener and save money would be to incorporate your table place cards and wedding favours as one. If you are a great baker, or have a good cook in your family, why not bake cookies and ice them individually with your guest's names? You could also use jars of jam, or little bottles of something alcoholic, and recycle the glass bottle or jar later on.
Clothes are also something that ought to be considered if you would like to have a more eco friendly day. Grooms, groomsmen and page boys could opt for a hired suit. For bridal and bridesmaid dresses why not chose a vintage or pre-loved dress. For me there is nothing more elegant than a vintage dress from either the 1940s or 1950s, but if that's not your thing, there are thousands of pre-loved wedding dresses out there online and in dedicated stores. Once the wedding is over, you could sell the dress on again and potentially even make some of your money back.
For wedding stationary, you could ditch the paper invite altogether and go for an e-invite by emailing your guests. You could set up a dedicated wedding webpage with all the important info about your big day, and include a link to the page on email invite.
A huge source of waste at a wedding is definitely the food, particularly if you offer a buffet. You could place a ban on all single use disposable cutlery and crockery, and source your caterers locally and ask them about their eco credentials. Eat seasonally and this will also cut down on a bad environmental impact. The same applies to your flowers; if you go seasonal you will reduce the carbon footprint of out of season flowers being imported to the UK, but you will find that it is also cheaper. And whilst we are talking about flowers, display them in a glass jar that can be reused, and give the foamy oasis a miss, as they do not break down so well in landfill.
The possibilities are endless. Once you know what you want to have and do for you wedding, if you have set your heart on an eco friendly day, go through it component at a time and see how you can make it greener. I hope these ideas have helped!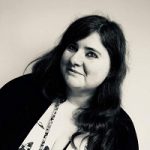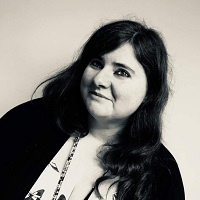 Nicola Mitchell, Administration Officer