Readers of our NEW Blog will be able to read about our real life weddings, tips and advice on how to plan the perfect wedding ceremony, up to date information on local wedding fayres, décor inspiration and much more. Our dedicated team is here to help you along every step of the way to an unforgettable marriage ceremony with memories to last a lifetime. We are blessed in Cheshire East to have two beautiful town halls (Maccelsfield and Crewe) and an abundance of stunning licenced wedding venues which can host your ceremony. We have a very busy 2018 with lots of wonderful weddings ceremonies here in Cheshire East, we can wait to get started…
We'd like to kick off the year by introducing our brand new wedding ceremony enhancements, unique to Cheshire East. Our new Ceremony enhancements can be included within our beautiful Cheshire East wedding ceremonies, which will make your wedding ceremony even more personal and memorable.
Here's some ceremony top tips from our very own Cheshire East Super Intendent Registrar Julie Hadfield;
"As registrars we tend to get as excited as our couples about The Big Day! You have the best job in the world now – planning every single minute of your wedding day, and we'll be there every step of the way to make sure your ceremony is exactly what you want it to be.
There are absolutely tons of fabulous venues for you to choose where you tie the knot and you really will know which one is right for you when you walk through the door. If you need inspiration there's over 80 gorgeous locations for your nuptials at www.yourceremony.org.uk
Think about what time of year and time of day you want to marry, it will help decide on the flow for the rest of your day. Do you want everyone to be with you for the entire day, or a smaller group in the day and a full on party in the evening?
If 2pm on a summer Saturday is your epitome of marital bliss, be prepared to do some compromising (and that's before you're married!) Competition for a 2pm ceremony on a summer Saturday can be fierce. You may need to be a bit flexible, and remember marrying at 12pm can really work in your favour – longer to wear your dress and spend more time with your guests. Your venue will do everything to make sure your day is perfect, the only thing they can't do is book your registrar – you need to do that. Ask the venue which registrar you will need to contact, then make the call. For Cheshire East venues you can book the registrar up to three years in advance.
The legal bits
You both need to give notice of marriage in order for the big day to actually happen and this is regardless of where the marriage is to take place. If you are both British or EU citizens you will do this in the district in which you live. If either (or both) of you is subject to immigration controls speak with your local registration service for more advice. You can give notice of marriage up to one year in advance and a minimum of at least 28 days before the big day – so make sure you're organised.
The ceremony
Your ceremony officiated by a registrar is the gloriously proper one where you are legally married. (None of this marrying quietly in the register office a few days before your 'real ceremony' – where you are legally married is what will be on your marriage certificate!) It can be whatever you want it to be and include pretty much everything you may want to include. So if it's a hand tying, or sand ceremony that would really be the way to seal your love for each other, speak to your registrar to find out where to add these into your ceremony. With bridesmaids, flower girls, pageboys and bestmen in abundance, your ceremony can be exactly as you wish. There are legal words you need to say, but why not write your own promises? We love to meet our couples before the Big Day and it's a great opportunity for us all to know exactly how those dreams of a ceremony are going to become reality. We can chat through all the personal touches you want to add and have a good look at the words you will be saying to each other too.
The Big Day
There will be two of us who get to join you for your ceremony. We know how lucky we are to get to spend even just a small bit of your wedding day with you and truly want your ceremony to be as perfect as you want it to be. We all know it's the bride's prerogative to be late, but please not too late –is it really fair to keep your groom (he'll be a nervous wreck!) and your guests waiting too long?
Witnesses
When you sign the register, you will need two witnesses to sign with you. These can be family or friends, they just need to understand what they are witnessing and it's another great way of including more of your nearest and dearest in your wedding.
Your new signature
No need to practise just yet as you sign the register in your old name and to change your name after you're married simply produce your marriage certificate to all the different organisations you will to tell – easy.
And of course remember to take your new marriage certificate on honeymoon with you – think of all those lovely upgrades.
This really is the best day of your lives and the planning will be so worth it, enjoy every single minute, because everyone who's been there before will tell you 'it goes far too quickly.'
For further information see yourceremony.org.uk or contact the Cheshire East ceremonies team on 01270 375140".
Happy Planning!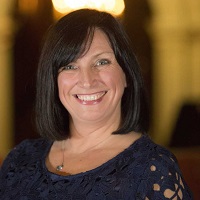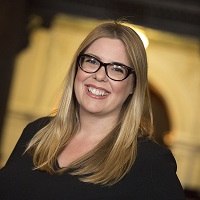 Cheshire East Superintendent                          Deputy Superintendent Registrar,
Registrar, Julie Hadfield                                     Collette Northover