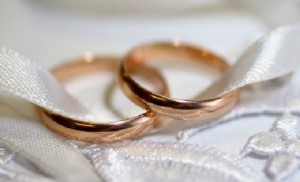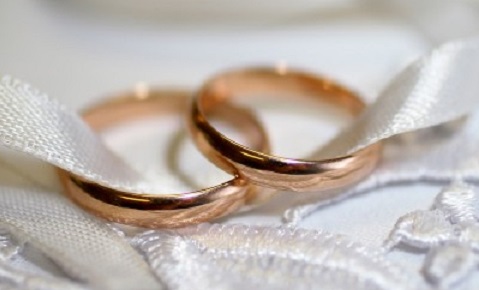 Imagine the scene; it's February, the start of the month of love and you realise that this is the year you want to pop the big question to your significant other. Valentines day is on the horizon, and you can think of no other day that would be a perfect or romantic to utter those fateful words of 'will you marry me?'
But (now this is a big but), it's 2021 and we are smack bang in the middle of a pandemic. The very same pandemic that changed 2020 for the rest of the world, caused chaos, brought sadness and completely altered the way we live our lives. I can hear you thinking, 'is now the time to propose? We can't go anywhere or doing anything. How can I possibly give my partner the most epic proposal that they will remember and cherish for years to come, from the confines of our home?" Well let me tell you that you still can! A romantic gesture doesn't have to be a big, showy affair. A proposal is about the two of you; it should be intimate and beautiful, it's the moment you are telling your partner with all your heart that you want to be by their side for the rest of your lives; through all the ups and downs, no matter what, and there are several ways you can achieve this given the situation we find ourselves in.
The first problem you may encounter is purchasing an engagement ring. You don't know your intended's ring finger size, but without the ring the proposal won't be the same. I have a solution for that! Now we all know that the internet can be a life saver at times, and it can certainly help in this instance. The jewellers, Beaverbrooks, have a handy downloadable ring size chart on their website that you can find here. All you need to do then is compare the sizes to one of your partner's rings in their jewellery box. If you are worried about picking the perfect rock, why not secretly enlist a close friend or family member of you partner to help you choose? A friend of mine proposed to his girlfriend in the first lockdown and was exceptionally lucky because his Mum gifted him a ring that had once belonged to his grandmother, to give to his girlfriend. It did need to be resized as her finger was slightly too small for the ring, but she was delighted by the gesture. If your partner knows what they like and you think they would prefer to choose the ring themselves, you could use something temporary, maybe even a jelly Haribo sweet!
Once you have the ring, you need to carefully consider the proposal itself. Think about your partner and their likes and tastes. If you have been traditional and have taken the time to request their hand in marriage from their parents first, maybe set up a Zoom call so that Mum and Dad can watch from the comfort of their own home. If you have children or pets, you could involve them in the process. Doing this would also create some epic and cute photographs for you to treasure. You could arrange a treasure hunt around your home. Wake your partner up with breakfast in bed with the first clue on the breakfast tray. I'm sure you've already guested that the clues could lead to the engagement ring. Although if you are going to try this, make sure you write down where you have hidden all the clues!
You could just be old school and prepare your partner a romantic bubble bath with lots of candles and a glass of something fizzy, whilst you prepare a meal for the two of you. Ask your partner to dress for the occasion, and then pop the question over a candlelit dinner. If you are going to opt for this, please be careful if you plan to hide the ring in your partner's glass of fizz or dessert. No one wants to spend the evening in A&E because the engagement ring was too well hidden in the chocolate ganache!
You might even find that the time is just right for you at an unexpected moment. My husband randomly just proposed one evening when we were cuddle up together watching TV. It was a perfect moment and I really wouldn't have changed anything about it. The time was just right.
Remember, that what ever you plan to do, love isn't cancelled, and you've got this!