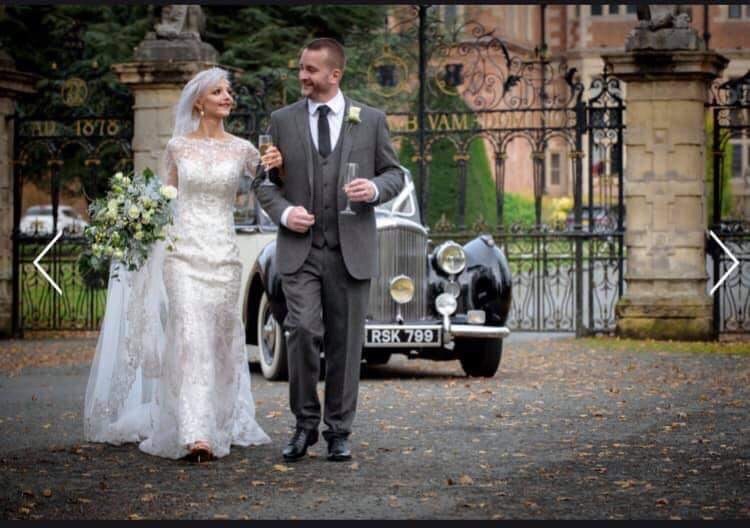 I've had a few standout moments in my life, the obvious being the birth of my 3 children, finally passing my driving test on the fourth (yes, the fourth!) attempt, bungee jumping in my young and ridiculously crazy days and of course my own wedding day. All of these are of course emotive and defining moments in my own life and ones that are forever etched into my long term memory.
Being a Registrar, I feel very privileged to share in what is quite possibly THE most life defining moment for my couples - the day of their marriage.
So picture this. Your dear friends, deciding to get married.
I have known Ant for exactly the same length of time I've known my husband (16 years). Their bromance of 30 years is quite legendary and they kind of came as a package deal and he's been like an annoying big brother to me ever since. Then 7 years ago, Helen came into our lives and it was like she'd always been there. There was a proposal, we squealed, we celebrated, we planned, pinterest boards were assembled.
They were getting married in Cheshire East. I am a Registrar in the District of Cheshire East. They actually wanted me to do a 'Joey Tribbiani' (but without the WW1 costume and rubbish words!) and have the honour of being the one to seal the deal for them.
Then the panic set in! I worried about the hundreds of different ways in which I might wreck the happiest day of their lives. What if I was ill, lost my voice, or accidentally said something rude in the middle of the vows?! I speak in public for a living and whilst a few butterflies beforehand is part of my everyday working life, my nerves for this were on a whole other level! Performing in front of my family and some of our closest friends felt completely different.
Most of all, I was worried I wouldn't be able to hold it together. People that know me well understand what an outwardly emotional person I am. I can get hit in all the feels at the weddings of people I've met only a handful of times; how was I going to get through this without dissolving into a salty mess?
I prepared myself the best way I could and practised over and over again, trawled through hundreds of readings to find one that suited them best, boring my husband into submission when as best man, he had his own set of worries!
The big day arrived and I gave myself a stern talking to in front of the mirror. Like any of the weddings I conduct, this day was about them – not me. Once all the guests were seated I left the room to go and wait for Helen to arrive. That salty mess I mentioned? That happened when she walked through that door looking more radiant, happy (and on time!) as anyone I'd ever seen. We hugged, we cried. Then the professional pants were pulled up and the Registrar hat went on!
Standing there with my friends in front of me, I almost forgot anyone else was in the room, the nerves melted away and it just felt as natural as a chat in the kitchen after a night out. It was an amazing day and one that I will cherish forever.