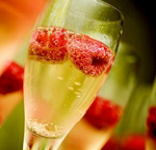 I have to say, we had a terrific 2019! After an amazing 2018, I thought it would be difficult to top, but we managed it!
Our biggest moment in 2019 has to be defending our title of 'Best Ceremony Provider in the North West' at the County Brides Awards. We all dearly hoped we would be fortunate enough to scoop the prize again, but I really do not think we thought we would for one minute! Our team once again glammed up for the ceremony at the fabulous Mere Golf Resort and Spa (also one of our amazing venues) and waited with nervous anticipation for our category to be called. Once again we beat off some pretty stiff competition, including fellow Registration Services, and scooped the double! There were a lot of very tired but ecstatic faces in the Your Ceremony office the next day! And later on in the year we learnt that we had been nominated for the same award once again this year! To be able to defend our title again for a third year running is just a dream come true! We really couldn't hope to achieve it without the amazing couples who helped us win the award by voting for us. If you have enjoyed a ceremony with us in the last three years, we would be hugely grateful if you could vote for us at here
The County Brides award was a huge moment for us, and we really hadn't come down from as we scooped a third award! As you all know, the weddings are a massive part of what we do as a Registration Service, but it's not all we do. Our statutory duties to register births and deaths are also part of our day to day work, and we take pride in how we deliver that service, so to win a bronze medal in the iESE Public Sector awards was also a big honour. This resulted in us being able to justify purchasing a trophy cabinet, and if you visit our office, look out for it in our Reception.
We welcomed a number of new faces to the Your Ceremony team this year. Gill joined us as a Deputy Superintendent Registrar of Births, Marriages and Deaths. She's an absolute joy to work with and I'm sure if she is allocated to conduct your ceremony this year, you will have a blast! We also welcomed Andrew to the team as our new Lead Ceremonies Co-ordinator. He's got a vast knowledge of the wedding industry and is a big asset to the team.
At the end of the year, a ground breaking law was passed through Parliament that allowed opposite sex couples to enter into a Civil Partnership; something that was previously only available to same sex couples. Since then, our team have had to privilege to join several couples together in a Civil Partnership, and we are looking forward to joining more couples together. If you want to know the difference between a Civil Partnership and a marriage, click here
2020 is also a year for celebrations for the Registration Service. Twenty-five years ago Civil marriages first began to take place outside of a Register Office, and for the first time people could say 'I do' in hotels and stately homes. Twenty-five years later we are still going strong, and venue choice has gotten bigger. Amongst our venues we have several hotels, stately homes, a theatre, restaurants, barns and even a castle! We are very much looking forward to the celebrations later in the year!
We had an absolute blast in 2019 and sad to see it end, but so excited for the promise of another year jam packed full of even more weddings. If this is your wedding year, we can't wait to see you and hope you have the best day ever!