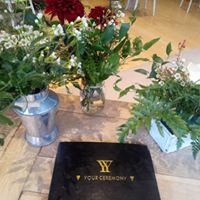 We, like you, having been counting down the days and hours to today's announcement and hoping that all the media interest around weddings would mean that weddings and civil partnerships would feature in the 'roadmap' and feature we did!
For many of our couples who have torn up original plans maybe once, twice or more, today really is so important to know what we can expect and when we can expect it. The roadmap looks to deliver on this, although with lots and lots of caveats. It is indeed a cautious approach with tests along each step of the way – if a 'step' fails the test, the next step and potentially subsequent steps will also be delayed. In other words, this is a roadmap out of lockdown, but we need to behave! If we don't and the tests are failed, we stay stuck in limbo – again and I know that's where none of us want to be.
Here is the full 68 pages of the roadmap https://assets.publishing.service.gov.uk/government/uploads/system/uploads/attachment_data/file/963491/COVID-19_Response_-_Spring_2021.pdf if you fancy a read!
Having read through it, Page 43 tells us what we can do and when, and Page 46 tells us that social distancing and face coverings are here to stay (at least for a while and at least until the governments reviews progress before moving to step 4).
In essence for ceremonies it means
Step 1 from 8th March 2021 – ceremonies for up to 6 people (in COVID safe settings) can take place. Remember the Register Office, Mayors Parlour and Macclesfield Room accommodate the couple and two witnesses plus two registrars only.
Step 2 – from 12th April 2021 (at the earliest) ceremonies and receptions for up to 15 people (in COVID safe settings) can take place.
Step 3 – from 17th May 2021 (at the earliest) ceremonies and receptions for up to 30 people (in COVID safe settings) can take place.
Step 4 – from 21st June 2021 (at the earliest) all legal restrictions on life events.
As there seems to be no guidance as yet as to whether the 15 or 30 includes/excludes the registrars and anyone else working for your ceremony, we are assuming at the moment that it doesn't (and so the 15 or 30 is you two and all your guests). If it changes, we'll let you know.
If we need to contact you about your ceremony, we will. If you need to contact us about your ceremony please email Andrew and the team on ceremonysupport@cheshireeast.gov.uk Please remember that after any announcement the phones and emails are really busy. We do have one ask and hope you can help us. If you send us an email, please don't send another chasing email – we will answer you we promise, it might just take us a little bit longer than usual. We know you need the answers from us and we will get back to you asap.
Remember too, our previous message about giving notice of marriage or civil partnership still stands too - If you're looking at having your ceremony in April or May 2021 and if you still need to give Notice of Marriage/Civil Partnership – remember this needs to be done at least 29 days (a month to be safe) before your ceremony date. We know it's just another thing that needs to be done, but without doing this you're not tying the knot, regardless of whatever government restrictions are or aren't in place. Don't leave it too late to contact your local registration service to get this booked in. we are Registrars of Births and Deaths too, and although death rates are thankfully falling, we are all quite busy at the moment in another part of our role and some districts might be prioritising appointments.
This roadmap might be the answer that some of our couples are looking and wishing for, for others it might not be – only you know the answer to that. What we do know is that we really can't wait to be stood at the top of the aisle waiting for you – its been too long xx
With love
Your Ceremony x