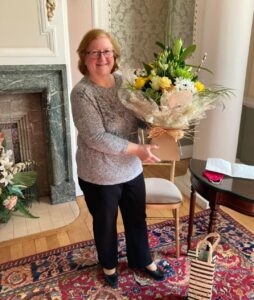 Well it's been a very bittersweet day today at Your Ceremony HQ.
Our beautiful, kind, 'Oracle', 'font of all knowledge' much loved legend that is Jackie Farrall, has officially retired from the registration service after 40 years.
In Jackie's own words, "The end of an era, not an eon please"🤣🤣
Now is her time to go off and do those things we all dream about when that golden time comes and we couldn't be happier for her, but suffice it to say there is a huge Jackie shaped hole in all of our hearts today.
Happy retirement JF, we'll see you in a few weeks for the shindig and as you know, we Registrars know how to party 😉🎉🥰🙌🏼🤩😘 💃