Browse the many Cheshire Wedding venues here and find the perfect place for you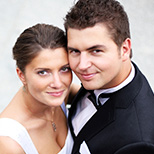 There are Cheshire Wedding venues to inspire and indulge all your wedding dreams, where you can choose to celebrate in one of our luxury boutique hotels, or a magnificent drawing room with spectacular views over the grounds of a stately home. Inside the fruit tree maze of a former monastery, or you may even aspire to be king and queen of a castle perched high on sandstones hills, for the day.
Cheshire East has them all and more besides, with venues to cater for all tastes and budgets.
In finding this part of Cheshire you have also found a place where you can realise (weather permitting) the dream of holding your ceremony outside in one of the fabulous gardens our venues have to offer.
For a list of all Wedding approved premises in Cheshire East CLICK HERE